Please call +1 (877)-275-8238 to learn more about this or other tours.
We considered naming this tour "Bohemian Rhapsody II", as it continues the spirit of our 10-day European Adventure – a "Bohemian Rhapsody" on motorcycles. A 10-day Adventure through five countries with one free day and numerous opportunities for sightseeing and off-bike activities. Our Treasures of Eastern Europe will provide some of the very best riding in five different countries, coupled with overnight stays in very charming and typical cities and villages. Beginning with the first overnight stop in Munich, continuing through Austria, Slovakia, Poland and finally through the Czech Republic back to Munich you'll experience non-stop sensory overload.
You'll enjoy wonderful roads, landscapes, accommodations, and meals. As you make your way from one interesting destination to another, you'll encounter breathtaking scenery and incredible photo opportunities along the way. You'll have the opportunity to ride exciting passes in the eastern part of Europe, visit cultural highlights such as Bratislava, Krakow, Brno and Cesky Krumlov and enjoy great accommodations and meals throughout the journey.
At a Glance Your Treasures of Eastern Europe Adventure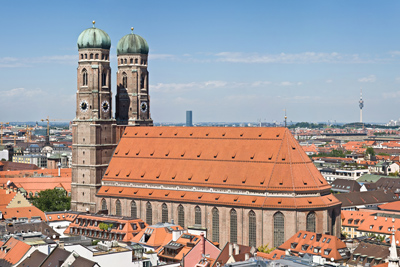 Welcome to the "beer capital of Germany"! On the official arrival day we will pick you up from the airport and transfer you to the hotel. Walk around and try out one of the famous Bavarian beergardens, before we meet for the motorcycle handover in the later afternoon. Riders arriving early can visit the BMW museum, a close by beer garden or do some sightseeing in downtown Munich. We'll have a kickoff meeting in the evening, followed by our first dinner together!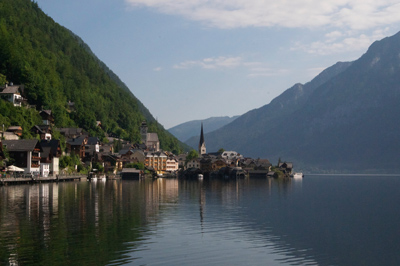 After a short ride out of Munich on the highway, we dive into the hilly Bavarian countryside with the Alps in the background. Cruising along Lake Chiemsee, through colorful villages and historic towns we approach the Austrian border. Here we can decide between visiting the famous city of Salzburg, birthplace of the composer Wolfgang Amadeus Mozart, and an afternoon ride in the scenic backcountry in and around the National Park Berchtesgaden. Our overnight stay will be in a typical Austrian hotel south of Salzburg.
East will be our main direction today! We cross Austria on beautiful roads, passing by two more national parks and always in company of hills, mountains and lakes. At the end of the day we cross the border to Slovakia and spend the next two nights in its capital Bratislava – only 34 miles away from Vienna, the capital of Austria.
Leaving Bratislava the roads get quite interesting as we head northeast towards the Polish border. We cruise through medieval villages like Banska Bystrica and Banska Stiavnica – a well- known tourist destination for locals and visitors alike. For it's beauty and the role it played in mining (mainly copper) it became an UNESCO World heritage site. Continuing towards Poland the roads are easy to ride and we should be able to arrive at the small town of Nizne in time to enjoy the peace of this place next to the shores of the river, which serves as the border to Slovakia.
Heading north towards the city of Krakow we will be able to enjoy the Polish country side – farmers that still use horse drawn wagons to deliver their goods and small windy roads through the rolling hills of the Podhale region seem to lead us in the past.
The bustling old town of Krakow is filled with 1000 years of history and makes up for a great rest day. Riding is optional but this city offers so much to see that there will be no shortage of impressions.
Heading south back into Slovakia before we turn west towards the Czech Republic we are going along lakes, through Ski resorts and valleys, along rivers and creeks while passing through small towns as we approach the second largest Czech city – Brno.
Heading west through the rolling hills of the Czech countryside we'll enjoy some of the finest riding. Long sweepers make for a good pace and we will arrive in time to enjoy a "real" Budweiser. Did you not that the Czechs have the highest per capita beer consumption in the world?
Our last riding day will lead us back into Austria and it's wine region. Windy roads through some of the most beautiful landscape bring us to the German border where we have lunch in the "three river town" of Passau where we can visit the largest church organ in the world. Munich and its beer gardens await us.
Breakfast and airport transfers. We hope to see you on another Adventure soon.
The route is entirely paved but includes some challenging sections, particularly in the mountains and while passing through small towns. The tour is best done by experienced riders.
Please contact us about low frame and/or low seat options for our bikes.
Standard Inclusions
Late model, low mileage motorcycle
All accommodations
A' la carte dining
Two Ayres Adventures professional tour leaders
Airport arrival/departure transfers
Luggage handling
Comfortable support vehicle for non-riding companions
Comprehensive pre-trip planning and assistance
Customized trip booklet with day-by-day itinerary and attractions
Two commemorative shirts
Adventurer Club travel award credit
Meals
Deposit per person: $800
Single room supplement
– $900
2023 Schedule
2024 Schedule
Cancellation fee and refunds
FROM DATE OF
SCHEDULED COMMENCEMENT
AMOUNT FORFEITED

More than 60 days
50% of deposit
60 days or fewer but more than 45 days
100% of deposit
45 days or fewer but more than 30 days
50% of full tour payment
30 days or fewer
100% of full tour payment
Private Tour Inquiry
We are happy to book any of our motorcycle tour as a private tour. For most tours, we require a minimum of 8 bikes, or 12 participants (riders plus co-riders). We can provide a private motorcycle tour for smaller groups, but a surcharge may apply. We can also customize any of our regular tours for a private group.